HVS Image has 35 years' experience in animal behavior analysis, with over 1200 cited papers and two Nobel prize winners, and has combined this with 25 years' experience of human behavior and psychophysics to create the highly immersive HVS 4D VR environment for humans.
HVS 4D VR features full stereo 3D with real world physics, allowing almost any experiment in any physical environment to be created in minutes (or from a growing library of worlds and objects).
This ranges from replicating animal tests with humans (e.g. Morris Water Maze, Open Field Test, Novel Object Recognition), to studying behavior in virtual forests, suburbs and homes (researching spatial learning, anxiety etc.) with built in analysis and Matlab export.
The interface modes include headsets, gamepads, free walking and the HVS omnidirectional treadmill, on a unique high power HVS 4D VR workstation.
Standard Objects Include
Animal laboratory apparatus including Morris Water Maze
Standard experimental cues
Natural cue set
Library of natural objects
Environments include
Temperate Forest
African Savannah
Suburban Environment
Home Interior
Research Laboratory
Outputs Include
.HVS/.SUM file format  (ascii/csv/SPSS/Excel)
.bond file format (json compatible)
MatLab
Package Includes
HVS Image 4D VR environment display , data acquisition and analysis software
HVS Image 4D VR Workstation. 8 TeraFLOP+ video processing 90Hz+ framelocked realtime 3D rendering.
Option of Gamepad and/or HVS 4D omnidirectional treadmill
4D Headset and sensors
The pictures below don't do justice to the VR environment, but are 2D representations of the actual models in the HVS 4D VR system.
Example environment: HVS 4D VR Savannah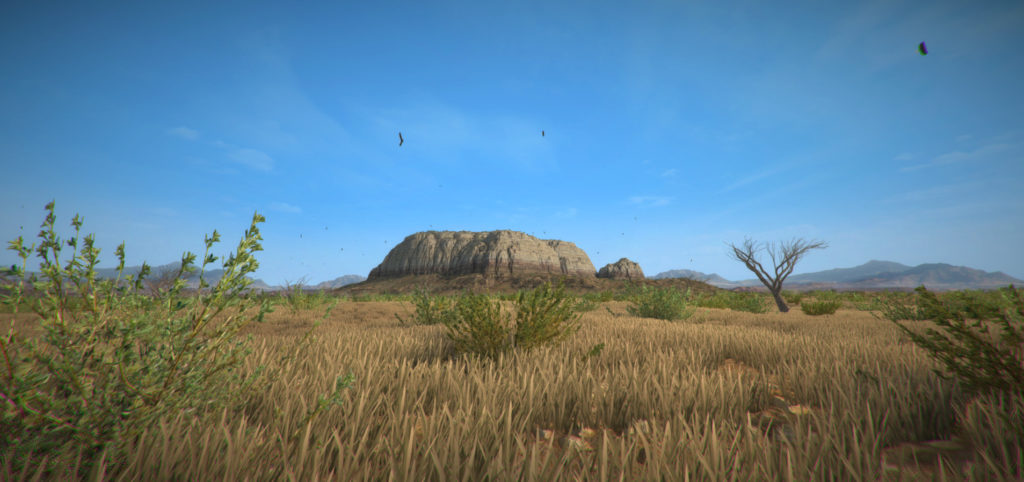 Examples from the HVS 4D VR Suburb option